JOIN US IN ARGYLL!
Tuesday 26th – Thursday 28th May 2020
When was the last time you took time out of the business with your team to work on the business? To think about who you are, and reflect on what it is to lead successfully together? To deepen trust, develop courage and boost creativity? To energise around bold thinking, collaboration, and fresh strategic action?
It's time to slow down and breathe a bit. It's time to decelerate!
If any of these apply to you, our Argyll Coast Team Decelerator will provide the space, challenge, support and inspiration you need to boost team performance and resilience, and create the conditions for strategic success.
(Photos: Jay Golian, and Dave Stewart at The Fresh Air Leadership Company)
HOW DOES IT WORK?
We create experiential thinking environments in amazing Scottish spaces using unconventional coach-facilitators who will challenge the way you think in all sorts of creative and compelling ways. And we'll build in as much fun and laughter as you like but won't let you escape without getting really stuck into the challenges you need to resolve!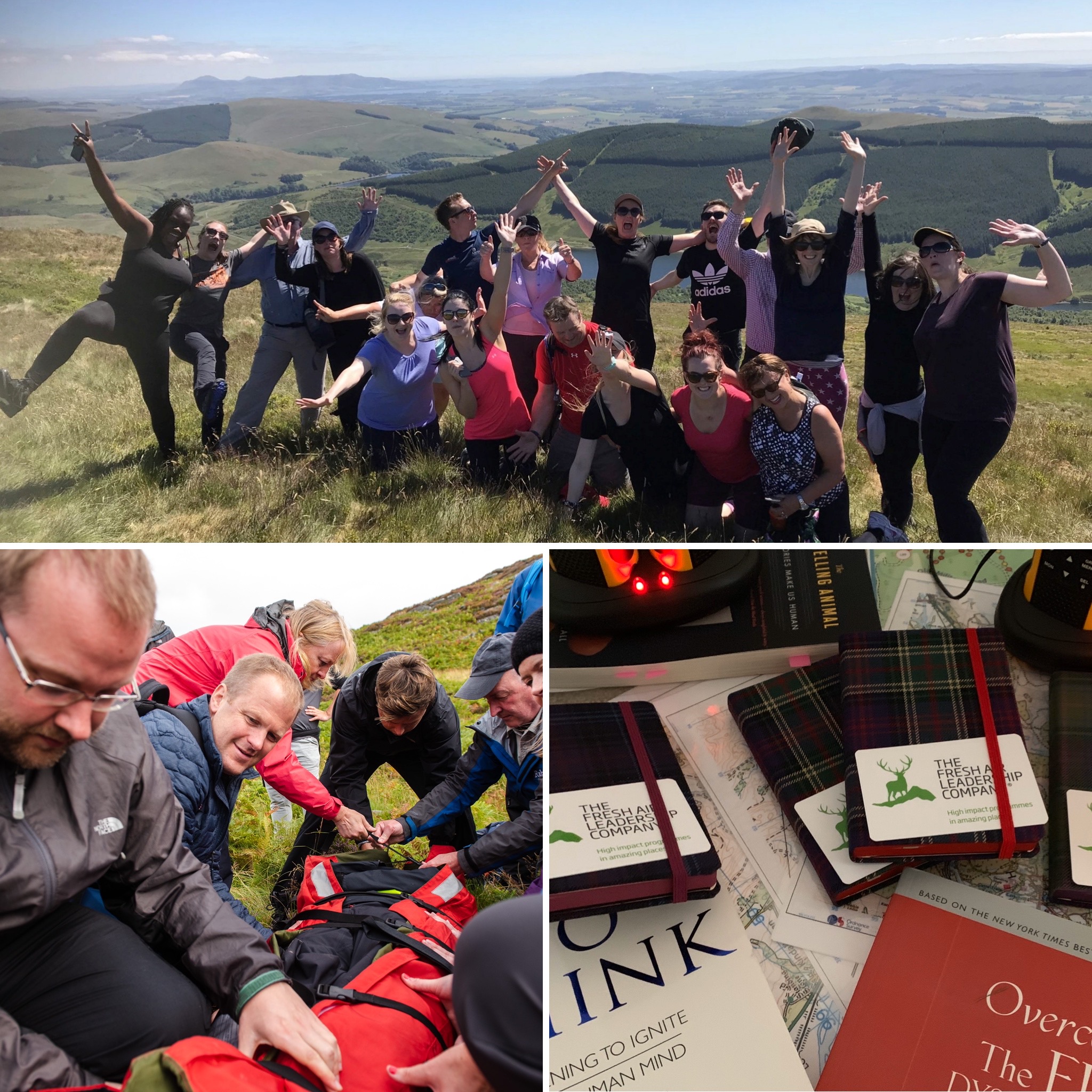 (Photos: Jay Golian, and Dave Stewart at The Fresh Air Leadership Company)
In addition to a bespoke residential team decelerator programme, the package includes 3 fee-free* follow-up coaching sessions to support the implementation of the changes you decide to make.
We'll be based out of fabulous Portavadie on the shores of Loch Fyne, Argyll. We'll be able to head right out the door to get fresh air, inspiration, and perspective.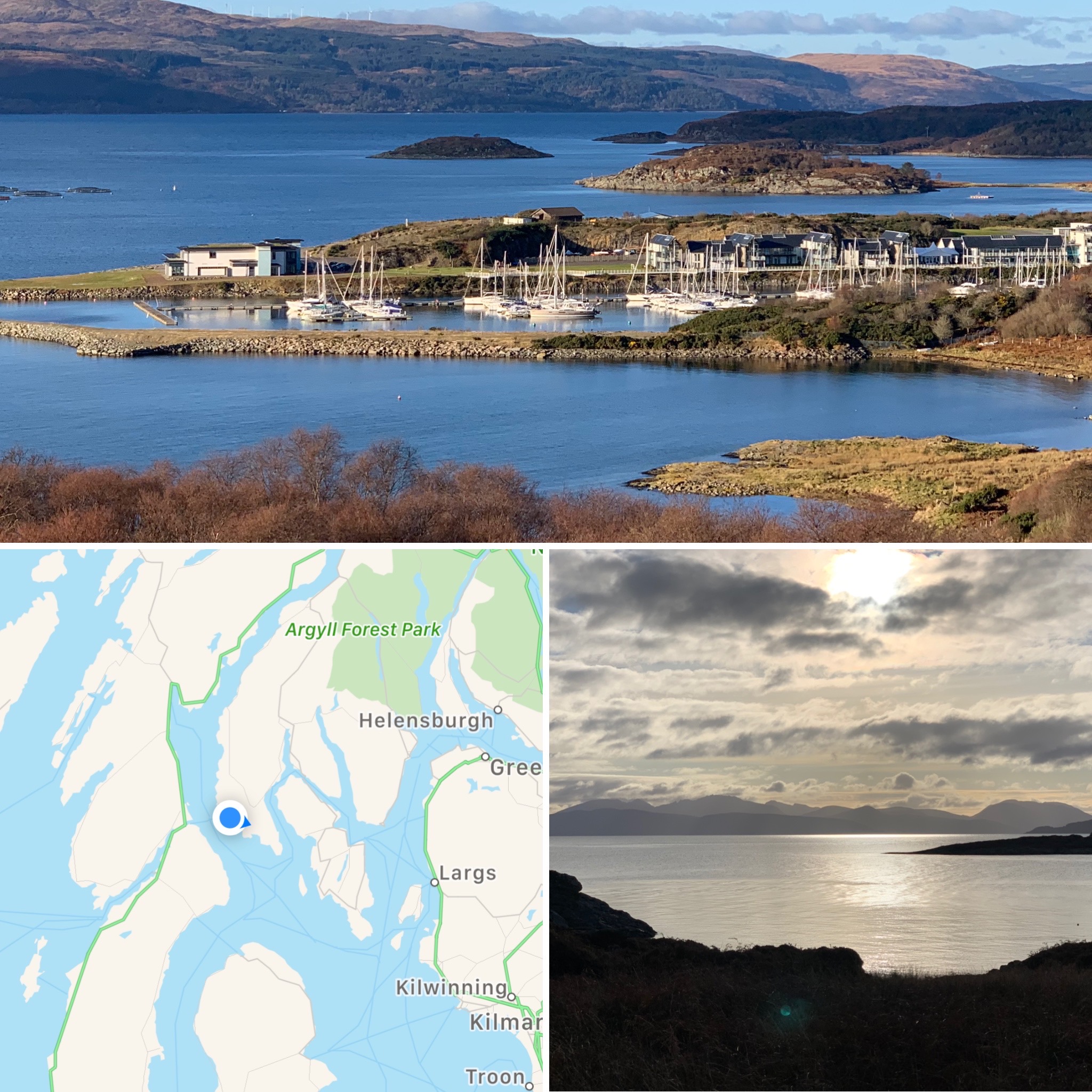 (Photos: Dave Stewart at the Fresh Air Leadership Company)
You will already be sold on the benefits of the outdoors but if you need to persuade others, check out our "Why outdoors – 7 Great Reasons?"
We will include walks to empty beaches and vantage points over this magical land, sea, and island scape. And there will be the opportunity to take to the water and canoe across a sea loch and see seals at play.  All expertly led and creatively facilitated by a highly experienced team that will deliver on your objectives.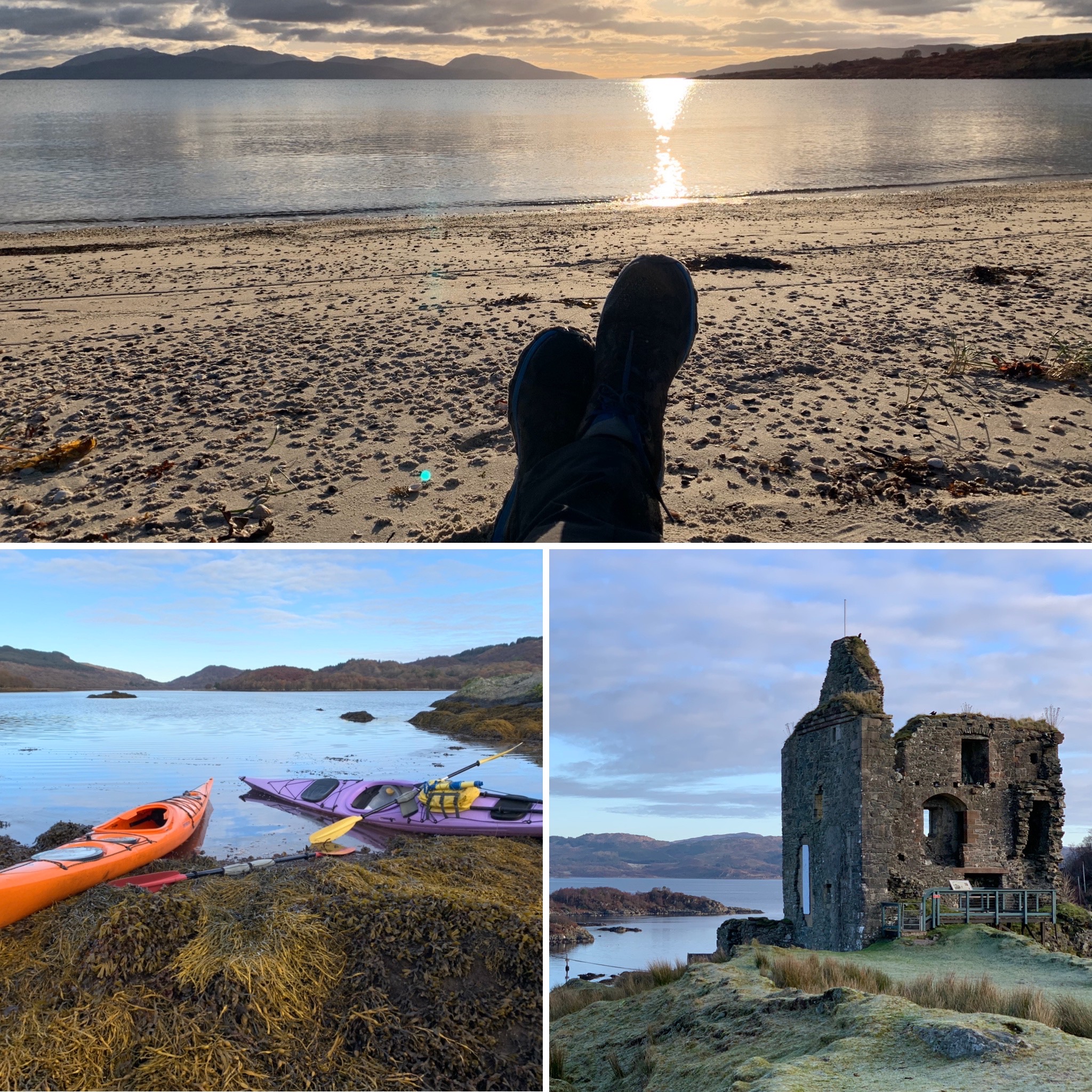 (Photos: Dave Stewart at The Fresh Air Leadership Company)
Indoors, we'll enjoy fabulous workshop space with big views out across Loch Fyne. And we'll build in time to enjoy Portavadie's health & fitness facilities including its spectacular Infinity Pool.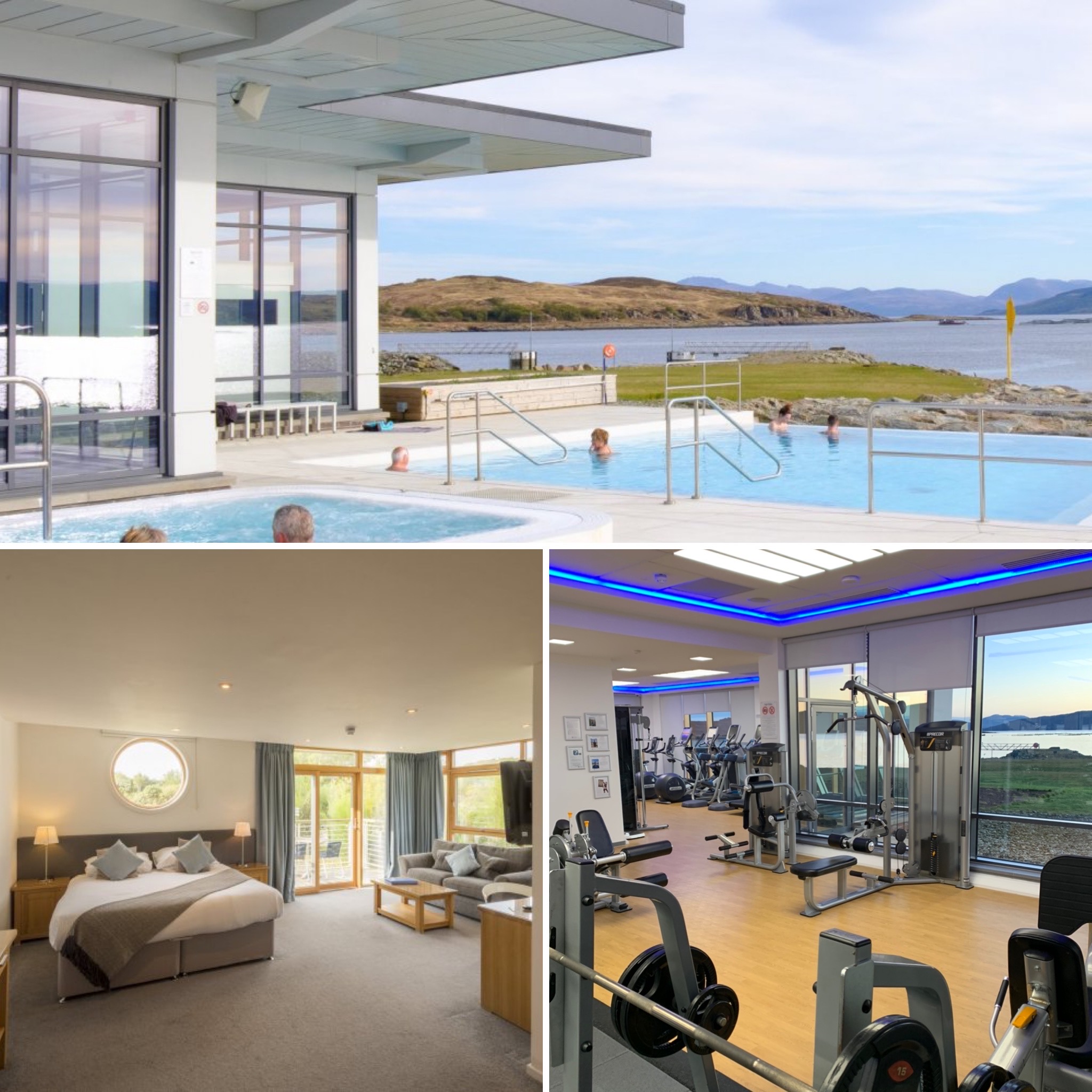 (Photos: @thegibsonsphotography and Dave Stewart at The Fresh Air Leadership Company)
As soon as you register your interest, we will be in touch to explore your needs and develop a tailored programme to meet these.
WHAT COULD IT LOOK LIKE?
Here is a high level view of how your team decelerator programme could flow:
Tuesday 26th May. "Discovery"
Gather late morning, introductory sessions indoors
Afternoon walk to the beach with big views over to the mountainous Island of Arran
Evening Dinner
Wednesday 27th May. "Defining and Designing"
Morning sessions indoors
Afternoon paddle in Canadian canoes on Loch Tarbert
Evening Dinner
Thursday 28th May. "Deciding"
Morning sessions indoors and outdoors
Lunch and depart
Post-Event
3 fee-free* team coaching sessions
WHAT IS INCLUDED?
This is what is included. Think of these as the building blocks of the unique development experience we will design for your team.
Pre-event engagement with you and participants to establish your goals and needs, and a tailored team development programme over 3 days and 2 nights to deliver on these.
A range of indoor and outdoor sessions delivered as workshops, masterclasses, and one-on-one coaching as required. The creatively facilitated outdoor sessions will include an exploration on foot and in Canadian canoes of the local area. They will directly support achievement of programme goals
The services of 3 highly experienced and diverse coach-facilitator-consultants.
The services of qualified outdoor leaders, and specialist equipment as required.
Three fee-free follow-up coaching sessions* to help you embed the changes you want to see.
Full board and single occupancy of double en suite rooms within a number of exclusive luxury appartments.
Exclusive-use conference facilities.
Full access to the Portavadie's pool, sauna, and gym.
Full risk assessment and risk management plan.
Professional and outdoor activity insurances.
HOW MUCH?
We are offering this powerful bespoke residential programme plus the follow-on fee-free coaching package for the price of £13,495 plus VAT for a team of 6, with increments of £495 plus VAT for every additional team member.
WHO WILL BE LOOKING AFTER US?
You'll want to know a bit about the experienced team we have brought together to support you. So here we are: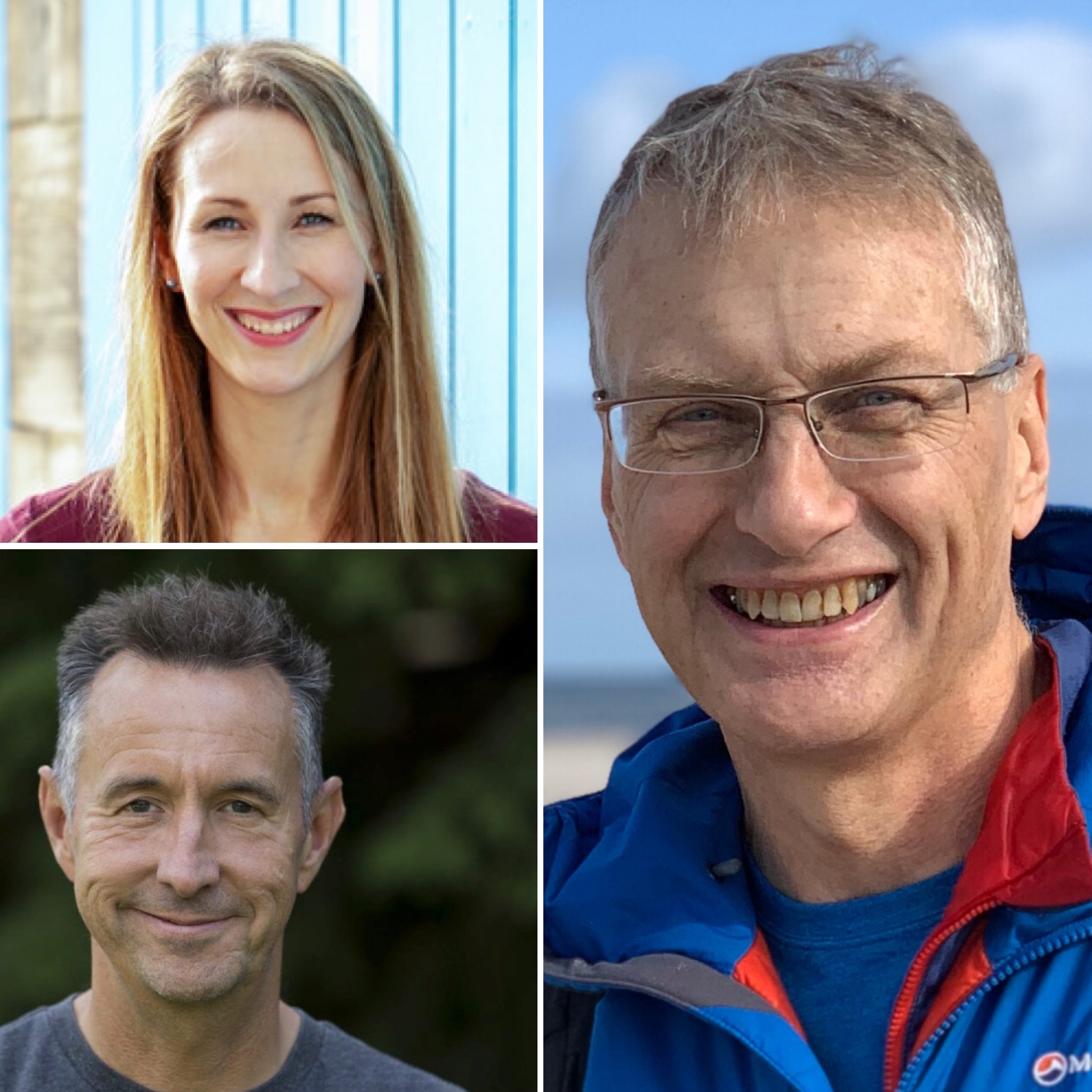 Dave Stewart. Dave is MD of The Fresh Air Leadership Company and works closely with ambitious organisations to accelerate the effectiveness of senior leaders and teams. He explains, "My passion for creating inspirational team development experiences stems from early days in a rock band, a mountain rescue team, and a first career in the British Army including special forces." A Chartered Director, Dave has led at senior levels across private, public, and not-for-profit sectors. He is a highly sought after leadership coach, facilitator, and consultant.
Hayley Gillard. Hayley is an accredited Leadership Coach and Trainer who specialises in self-confidence. Having led numerous large projects and teams in the charity sector, and now training as a psychologist, she promotes emotional resilience and compassion as essential leadership traits. Hayley works primarily with female leaders running workshops, events and via one to one coaching supporting people to overcome self-doubt and fear in order to make more sales, market more effectively and create the right support team. She prides herself on being real, authentic and totally herself – (warts and all!) – the only path to self-belief.
Chris Grimes. Chris is a trained actor, drama & voice teacher, and comedy improvisation performer. A graduate of both of the Central School of Speech & Drama in London and of the Bristol Old Vic Theatre School, Chris works with international corporate clients as a communications skills consultant and personal impact coach. He is also the Artistic Director of the highly acclaimed comedy improvisation company "Instant Wit", and frequently runs comedy improvisation masterclasses to explore how the underlying techniques and mindset can transform communication, unlock creativity and galvanise fresh levels of collaboration.
HOW DO I BOOK MY TEAM DECELERATOR PACKAGE?
Get in touch now with Dave Stewart at dave@freshairleadership.com or pick up the phone and call +44 7776 153428.
AND IF YOU LIKE THE SORT OF STUFF WE DO…
Have a look at our other high impact programmes for leaders and teams in amazing places. Click through here.
* These post-event coaching sessions of up to 2 hours each, taken within 4 months of the event, are offered fee-free plus reasonable travel expenses for UK-based businesses.