Right now, your business isn't going anywhere!
2019's lessons in letting go to grow my business
Entrepreneurial Scotland had found me a business mentor, and he wasn't pulling any punches.
"Dave. You are very creative, and you deliver amazing development experiences that really help leaders get clear about big challenges and what it is to lead.
But your business doesn't really have a marketing and sales function. Right now, your business isn't going anywhere.
Businesses have two parts. Finding the great customers you want to serve, and doing great work for them. Simplz!
You need a growth strategy and a marketing and sales engine to make this happen."
And so started a process of my letting go in order to grow. Letting go of the idea that I could learn along the way rather than investing in expertise to build a proper engine for growth.
It has been about seeking the support of mentors and coaches. To tap into their objectivity, experience and wisdom, and to create focus and accountability.
Doing it all myself was about the fun of finding stuff out (a positive) but also about pride, a cost-mindset and wariness around cashflow. All a bit narrow and timid!
Could mindset be something that is holding your business back?
So what?
The obvious lesson in all of this is about understanding what you are great at and then finding really gifted people to cover the areas where you aren't so strong. Obvious, but not if you are sleepwalking. It takes self-awareness, a readiness to be mentored and coached, and the faith to invest significant funds.
The choice is simply between bumbling along the runway or actually taking off!
So, what does the Fresh Air Leadership growth engine look like now? Here is a quick tour and a lot of loud shout-outs to some fabulous organisations and super-special individuals. Hopefully this will give you an idea of the skills sets you might need to consider as you develop your own business.
Firstly, I want to highlight two membership organisations in particular: Entrepreneurial Scotland and the global Scottish Business Network. What makes these stand out is the level of interest and active care they invest in members. They are driven by members' success and they are dynamic and pushy in the best of ways. They work hard to understand your needs and then present the services that will support you – mentors, coaches, workshops, round tables, networking events, UK and overseas programmes, and targeted introductions etc.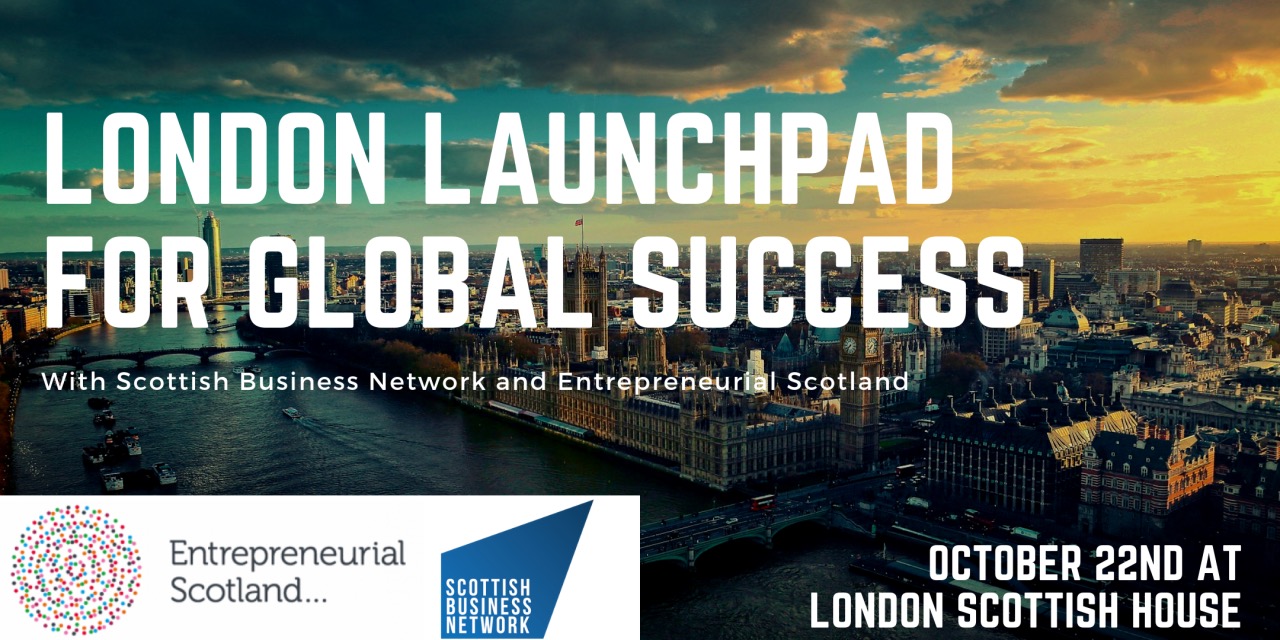 They will do everything they can to create the conditions for your success. Membership isn't a passive act and it's a worthwhile investment. They make you work and hold you to account, both necessary to make things happen for you and your business. Big personal shout outs to Lisa Ferguson, Claire Johnston, Russel Dalgleish, Christine Esson and Kendra Byers.
Glasgow-based business mentor Les Meikle has helped me see the business from the outside and develop a growth strategy around a clearer value proposition. He is objective and doesn't pull his punches. His challenges led to a major rebranding exercise which was expertly conducted with many of our clients and associates by Bristol-based content marketers Sonja Jefferson and Sharon Tanton.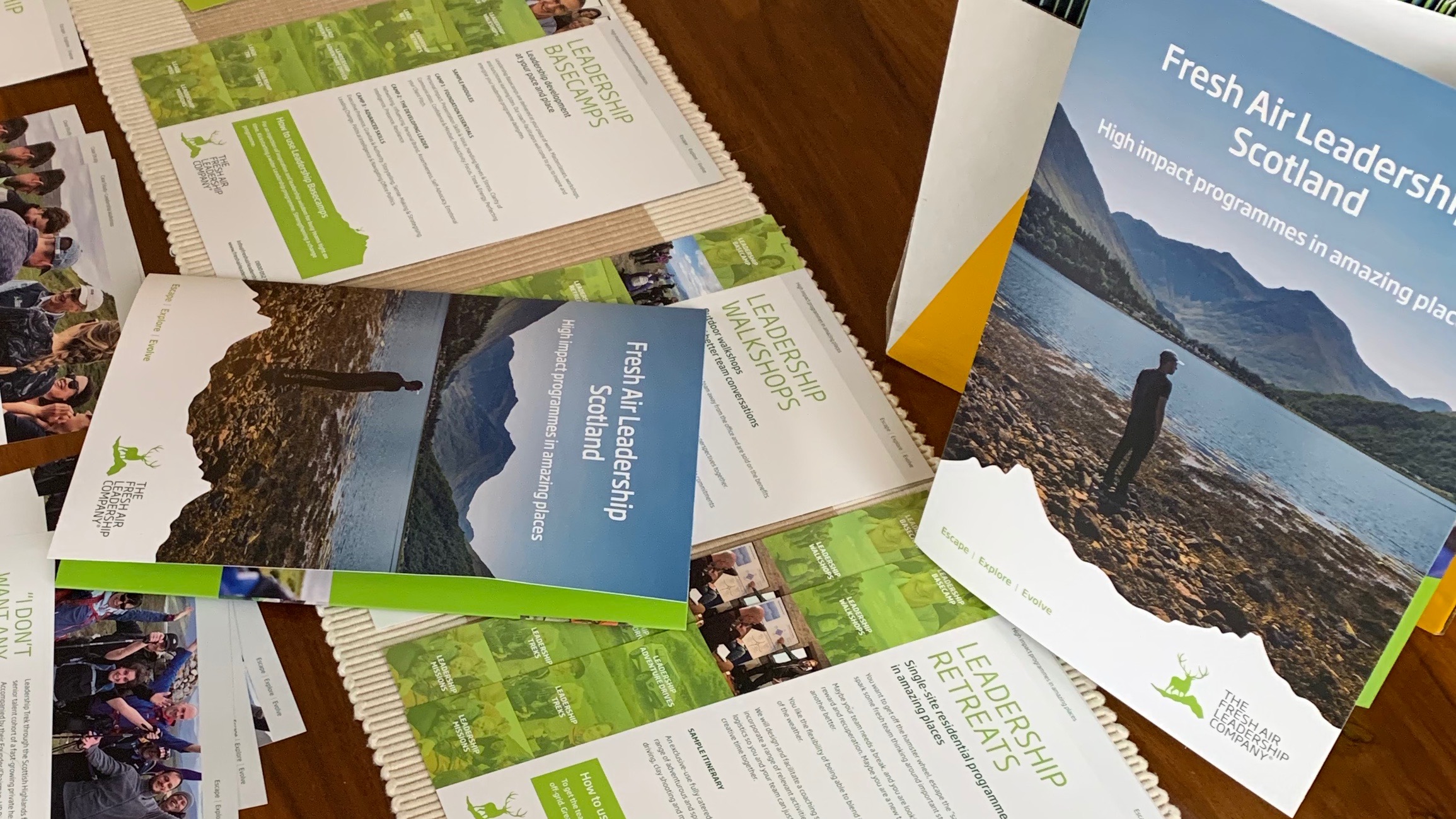 All have worked as a team with Borders-based graphic and web designer Ali Montgomery. Bristol-based strategic storyteller and content marketing coach Sharon Tanton continues to help with developing our content and Bristol-based filmmaker Remco Merbis and Fife-based photographer Jay Golian have provided stunning film and stills imagery.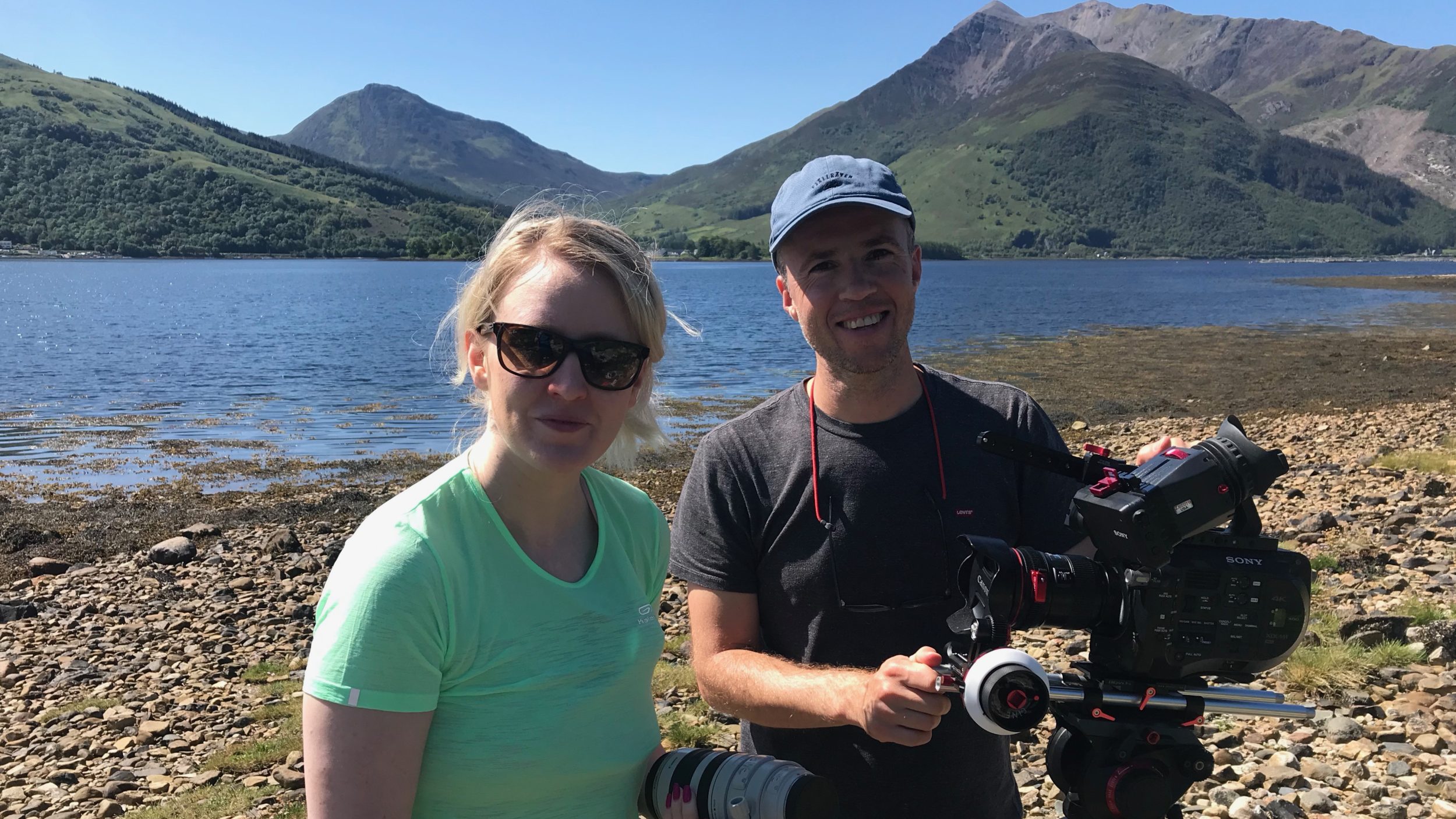 Bristol-based voice and impact coach Chris Grimes prepared me for my video voice-overs. Cumbernauld-based Juls Christie-Clark is about to start coaching our use of social media to boost our messaging and brand. And all of this is serving a powerful lead generation process developed with, and held accountable to, inspirational Glasgow-based mindset and sales coach James Fleming.

Now what?
There is a bigger story that wraps in our super-gifted associates, fabulous partners and wonderful clients. For now, this blog is about waking up, letting go, and investing in some serious expertise to build a fit for purpose growth engine.
Building this has brought home to me how much further and faster you can travel if you get the right help. I might have been able to figure out all the moving parts on my own, but it would have taken a fair while, not months to get really going. And without the support and accountability I may well have wandered off the path and lost focus.
A new decade is just around the corner. So what are YOU going to do about developing your business
Dave Stewart
Managing Director
The Fresh Air Leadership Company