Team away-days. Getting the most from your investment in time, money, and goodwill!
You love the idea of using the great outdoors to explore some of the team and leadership issues you're facing. You feel it would be worthwhile to go offsite for a day, get people together to do some important thinking and planning, or just to get to know each other better. But making that happen is easier said than done.
Busy schedules and pressures from all areas of the business mean that getting everyone together won't be easy. You're already sold on the value that a change of scene and perspective, or an inspiring shared journey could bring to your organisation, but not everyone will see it like that. People will want to know what the return on investment will be for a day spent away from their desks, and you'll need answers that they can get behind.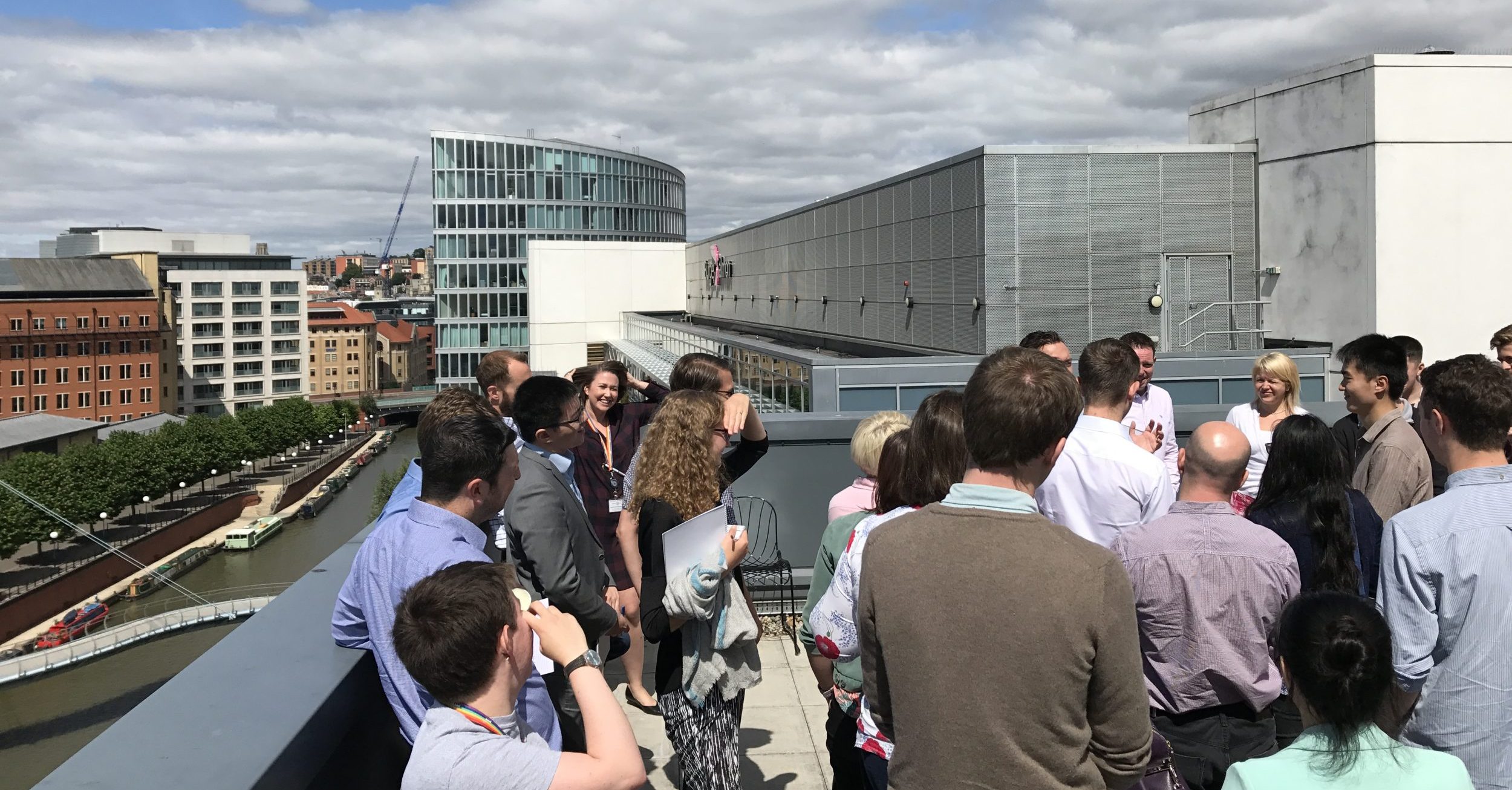 If you're considering incorporating outdoor away days into your leadership and team development activities, a great framework to use is based on Kipling's 6 Wise Questions: Why, What, Who, When, Where and How?
Here's a planning sequence that will help get everyone on board, and some inspiration to help you picture the kind of outdoor experience that could work brilliantly for you and your team.
Why?
So, the first really important question is, "Why?" Why do you want to get the team away for a day? Where does this fit into your wider ambitions for the team? What's the problem you're trying to solve? What will be different when you succeed?
Sometimes there is a single tangible focus e.g. "we need to nail decisions and agree actions around our new structure". At other times the challenge can seem more slippery. "The team just isn't firing on all cylinders, motivation is patchy, some people just don't get along and it's affecting morale, and we're going around in circles trying to make changes. We need to get out and get unstuck!"
Whether the issue is crystal clear or a bit muddy, you'll need a simple statement of intent that everyone can buy into and which will guide planning for a successful day.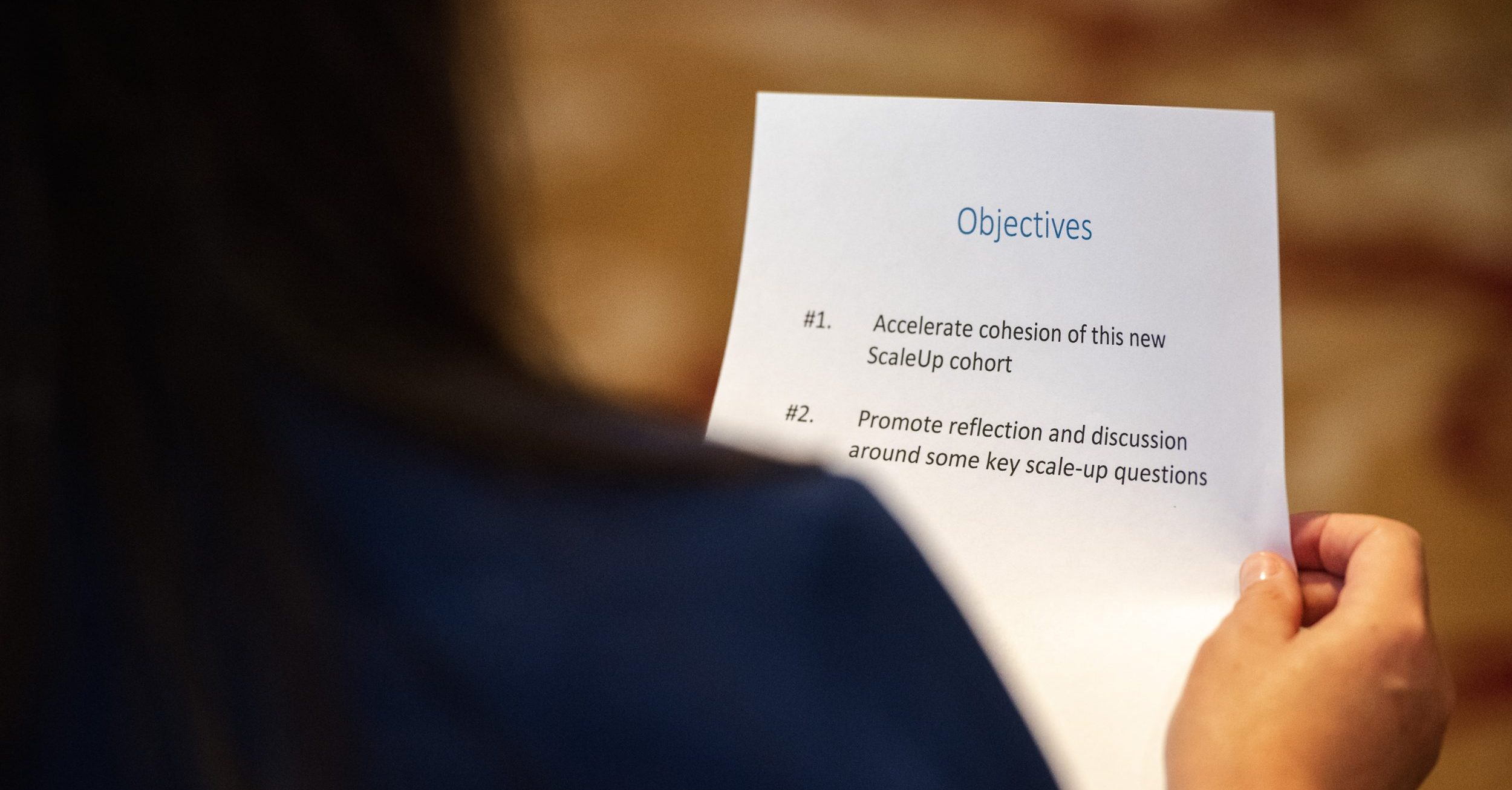 What?
Do you envisage your day as a tightly timetabled meeting or a more creative and less tightly structured exploration of a knotty issue? Maybe you just need space to let relationships breathe. Or a rewarding day of fun and inclusive activities?
Do you have an idea of what the tangible deliverables and less tangible outcomes from the day need to be? Your "Why?" will guide your answer.
For example, you might want to end the day with some clearly minuted actions; or you may just need to know that participants have spent undistracted time getting to know one another, and that levels of trust have improved. It's a level of connection you will sense rather than measure objectively.

Who and When?
Who do you need to be part of the day? How will numbers affect dynamics, and what impact will this have on the depth and breadth of the discussions you need to have?
How will you communicate attendance? Are you planning other events that will bring in the wider group of stakeholders?
Are there other inclusivity factors that need to be taken into account? For example, are all participants able to take part in the planned activities, physically and diary-wise? And will participants who are parents be expected to make different arrangements for the school run?
Who will help you run the day? It's a great idea to hire an external facilitator. Having a specialist team plan and run the day will allow you to be fully engaged with colleagues rather than worrying about managing a process and a whole load of behind-the-scenes logistics.
An outdoor-based away day will demand skills and qualifications that may not readily be available internally. This takes us to "Where" and "How".

Where and How?
Place and process have a massive impact on the way people think and act.  Discuss your answers to the previous questions with your facilitation team and let them propose the "Where" and "How" to best meet your needs. They will have some great ideas.
The outdoors for example is a naturally fabulous creative thinking environment.  Add expert facilitation and your away day is likely to be a super-powerful experience.
Check out this 60 second video and this download if you need additional material to share with colleagues to excite them about the power of the outdoors!
We have run lots of offsite events. These have included walking workshops to explore skills such as presence & impact and topical issues such as climate change; strategy retreats blending indoor and outdoor work; multi-day leadership treks to clarify, prioritise and plan personal development programmes; and complex simulations involving mountain rescue teams and other specialist providers.
Ideas to inspire your purposeful away day
Here are some quick ideas to get you thinking about the kind of experience that could work well for you:
If you're looking to get the whole team behind a shared goal and to collectively design the journey then a walking workshop using a local area of outstanding beauty can be inspirational. Build in a pub lunch half-way round to create "table energy" and you have the best of indoor and outdoor environments.
If you want to get the senior leadership team offsite to explore and evolve key strategies then exploring a landscape that gives you big vistas and inspires creativity can help people think and feel way bigger. The Scottish Highlands are ideal for inspiring 'top of the world' thinking, and can be combined with the luxury of castles, Highland lodges, and inspirationally sited hotels if your purpose is to reward the team too.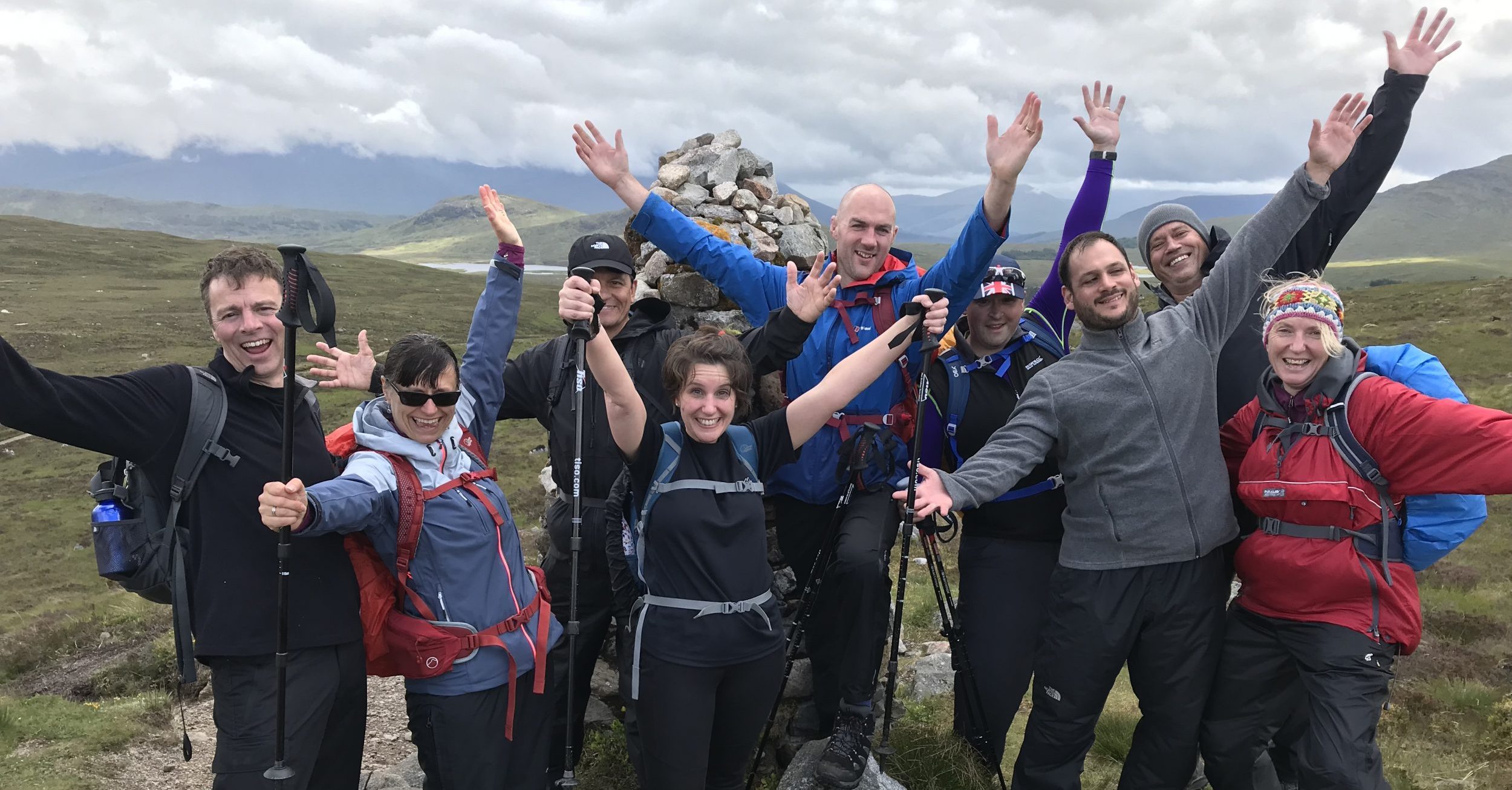 If you want to embed a new mission based way of working, a crucible experience like the one we designed for a bank could help. We worked with a mountain rescue team and a film producer to help the bank's executive team explore different leadership strategies, team working, and real-life priorities. This was a highly visceral experience which participants continue to reference, and which anchored their insights far more than any desk-based 'lunch and learn' session ever could.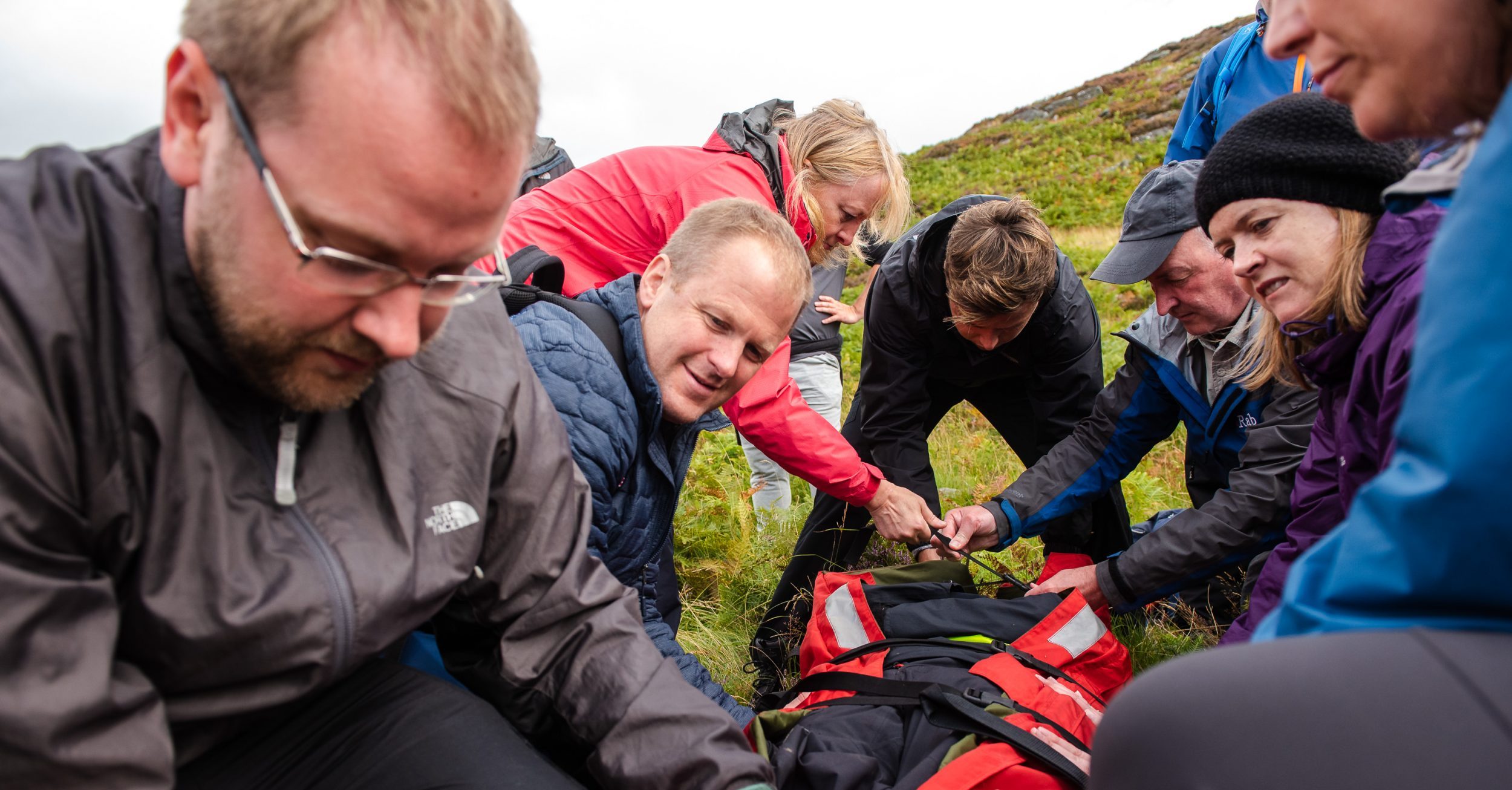 If you're looking to get the team to trust each other then an away day that weaves disclosure and other exercises into the itinerary can be powerful. Have a look at our blog here for one such exercise you can experiment with right now!

Fresh Air Leadership Away Day Planning Tool
This template will help you plan a really effective outdoor experience. And it will help you engage with your facilitation team. They will love you for it!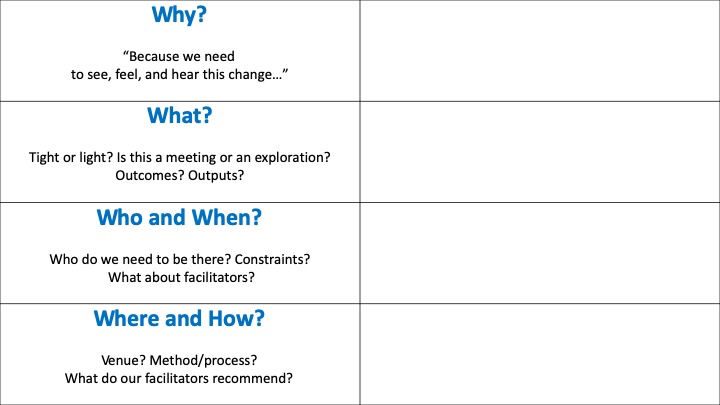 What now?
If you have found this useful and want to know more about running great outdoor leadership experiences, we will be very happy to advise. Just pick up the phone and call me on +44 7776 153428 or email direct at dave@freshairleadership.com
Dave Stewart
Managing Director
The Fresh Air Leadership Company